BALLOONS

Balloon (Latex) Bouquet: $12.00
Single Latex Balloon on weight: $1.00

We offer a variety of Mylar balloons here at Bouncin
Craze. Call for your theme and pricing.

Want us to fill your balloons (Helium Only)? We can fill
them for you. Call us for pricing.
T-SHIRTS


Bouncin Craze T-Shirt - $10.00
(white, blue, pink)

Purchase a t-shirt and receive $1.00/open play

GOODY BAGS


Funtastic Bags : $2.75 ea


GOODY CUPS/
PRINCESS CUPS

$3.95 ea

No minimum required.

PIZZA

(Cut in 12 slices)


1 large One topping Pizza
$12.00
1 large Supreme/Veggie Pizza
$14.00
*Food will need to be ordered two (2) days in advance.*

HOT DOG


All Beef Hot Dog
$ 1.00 per child

*Food will need to be ordered two (2) days in advance.*

ICE CREAM CUPS

.75 each
Chocolate, Vanilla, Strawberry

© Copyright 2007 Bouncin Craze, LLC, All Rights Reserved.

Prices Subject to change without notice.

9333 West Reno
OKC, OK
405-470-7000

Bouncin Craze
Birthday Party Extras

Bouncin Craze offers additional add-ons which are not included in the package price. We do not allow outside food or
drinks except cake, cookies, cupcakes. We want to promote a safe and clean environment. If unauthorized food or
drinks is brought in for a birthday party there WILL be a $45 service charge.



DRINKS


Juice Boxes: .50/child
Capri Suns: .50/child
Tum-E-Yummies: .89/child


Pitchers of Soda Pop: $2.50/pitcher
Pitchers of Water: $1.00/pitcher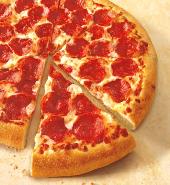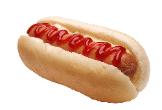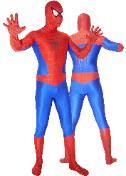 PUCKER POWDER TUBE

6" - $2.00
12" - $4.00
18" - $6.00
34" - $8.00
Let the kids have fun making there own!
Cool candy for kids!

PHOTOGRAPHER

Want to make sure you don't miss those special moments.
Our photographer will capture those for you!!
$100.00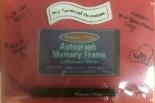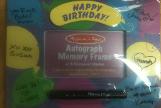 AUTOGRAPH MEMORY FRAMES


$12.00

BATMAN APPEARANCE
SPIDERMAN APPEARANCE
$100.00
CLOWN APPEARANCE
$100.00

Buy 10 visits for $75.00
Save $15.00